ELECTRICAL CONDUIT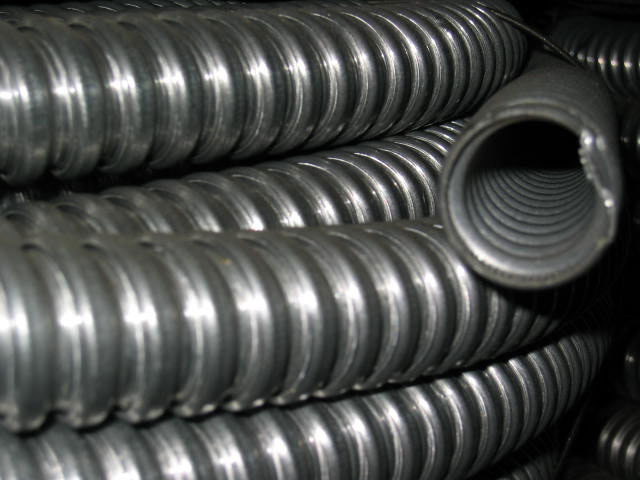 AMBICAFLEX electrical conduit is line of manufacturing strip wound squarelock hose without packing for using in wire and cable protection. AMBICAFLEX have exclusively manufacture electrical conduit with added strength, added flexibility, highly durability and suitable for movable cables exclusively for electrical wire and cable protection.
TYPE

1. CONTRUCTION MATERIAL:
a. Electro-galvanized Steel
b. Stainless Steel 304
c. Stainless Steel 316
2. APPLICATION:
As mechanical protection for insulated wires and cables are likely to be exposed to hot and corrosive atmospheric condition
As shield for fibre optic cables
As mechanical protection for flexible drive such as flexible shaft grinders and vibrators
As outer jacket for insulated pipe line
As a decorative flexible tube for bathroom fittings
As a protective covering for rubber and plastic hose such as burners, ovens, domestic gas and gas water heaters.
3. CONDUIT SPECIFICATION:
| | |
| --- | --- |
| Nominal Inside Diameter MM (Inch) | Minimum Bend Radius MM (Inch) |
| 6 (¼") | 25 (1") |
| 12 (½") | 40 (1½") |
| 19 (¾") | 60 (2½") |
| 25 (1") | 100 (4") |
| 32 (1 ¼") | 150 (6") |
| 40 (1 ½") | 175 (7") |
| 50 (2") | 200 (8") |
| 63 (2 ½") | 250 (10") |
| 75 (3") | 275 (11") |